10-16 YEARS OLD
CLASS MEETS ON FRIDAYS 4 – 6 PM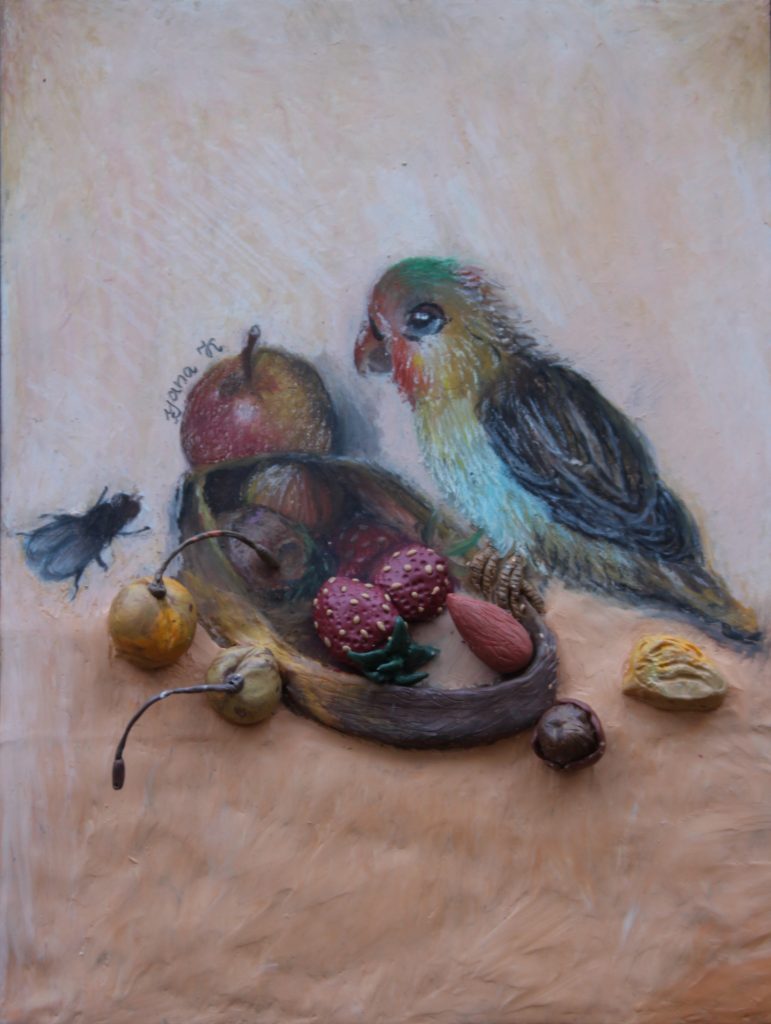 The program is designed for students who wish to further develop their visual art skills. Previous art-making experience is desired.
The scope of the studio projects through the academic year encompasses drawing, painting, collage, sculpture, mixed media and computer art/animation.
The course goals are:
1. to internalize basic approaches to art making process;
2. to deepen the knowledge of art theory and history;
3. to develop prolonged focus and observational skills;
4. to encourage formation of a creative voice.
The class is taught in an online/hybrid format. The art material list is provided upon the registration. The monthly tuition is $240.